GPR system: Radar Systems Zond Aero LF (low frequency)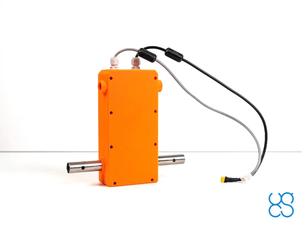 GPR system: Radar Systems Zond Aero LF (low frequency)
Extra-lightweight GPR system, suitable for medium-sized drones like DJI M300 RTK.

Comes with 3x sets of dipoles for the 300, 150, and 75Mhz.

Utilizes Real Time Sampling (RTS) with high hardware stacking, delivering high-resolution low-noise data.

HS Code: 90158020 (meteorological, hydrological, geophysical instrument)

Please note that additional components and software must be ordered to use this GPR with drones. It is recommended to order a complete set.