Drone geophysical investigations have many benefits over cart-based surveys in some situations. It is fair to say that although airborne magnetometry is not replacing the precision achieved by cart surveys, recent technological developments mean that comparable results in some applications can be made. Regarding benefits, it is not just about the speed but also about the safety of people in certain applications. Please see the following list of benefits and the reasons why drone magnetic surveys can be a great idea:

Accurate survey lines (using RTK precision)
Fast data collection over all terrains
Smooth data collection without sudden sensor movements (due to uneven ground)
Surveys over water and boggy terrain (unsuitable for cart)
Surveys over dangerous land areas (mine fields)
Surveys over slopes and precarious land features (safety perspective)
New technology enables comparable results to cart based systems
Provides scout capability to quickly evaluate large areas economically

---
Your Dynamic Snippet will be displayed here... This message is displayed because you did not provided both a filter and a template to use.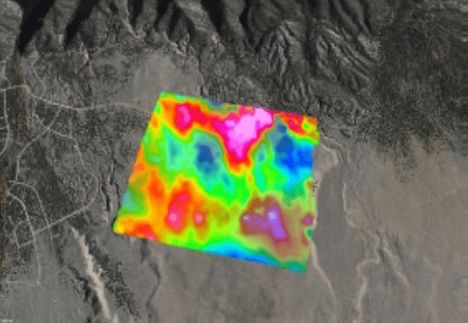 With development initially driven by the military, drones have expanded into a plethora of new sectors and are now common in mapping geology and targets of interest. Also known as UAVs (Unmanned Aerial Vehicles), they are changing how we investigate the surface and subsurface of the Earth. Their advantages are obvious, they can easily and cheaply go where humans can't, they don't put people at risk, they are lightweight and powerful and, with advances in battery technology, range and flight times are on the rise. Couple that with small lightweight UAV mounted magnetometers such as SENSYS R3™ and Geometrics MagArrow™ and the ability to add other sensors from visible light cameras to gamma ray, infrared or LiDAR and you have a winning solution in mapping the subsurface.
UgCS Integrated Systems (integrated.ugcs.com) is one of SPH Engineering's business lines enabling the advanced technological integration between a drone, various sensors, the UgCS SkyHub hardware, and the UgCS software. Within 5 years in geophysics, SPH Engineering has developed an in-house sensor test field. Starting out with the integration of Ground Penetrating Radars (GPR) for archeological expeditions in Greenland and Peru, UgCS Integrated Systems has been constantly testing and supporting new types of sensors. Integration of Echo Sounders, Methane detectors, Magnetometers, and Metal detectors, enriched with radar altimeters, is supported across a wide range of industries worldwide.
UgCS (ugcs.com) is one of the world's leading flight planning software solutions for drones with users in more than 150 countries. Since 2013 the team has constantly been working to make UgCS better and meet the requirements of even the most demanding professional drone pilots and surveyors. What sets UgCS apart from other flight planning solutions is that flight planning is done on PC/Mac, it is installed locally and can be used offline. UgCS is also fast, gives a 3D environment built on a gaming engine to plan flights in, and comes with other important features such as terrain following and LiDAR flight planning tools. UgCS supports the most popular UAV platforms on the market such as DJI M300 RTK, M600, Phantom 4 RTK as well as Ardupilot and PX4-based platforms and many others.
Drone mission planning and flight control software. Used in 150+ countries for drone LiDAR, Photogrammetry, Vertical scan, Corridor mapping and other UAV surveys.
Drone based integrated systems with sensors for geophysical, hydrographic, industrial, archeological surveying, environmental monitoring and beyond.
---
Drone based geophysical survey is so effective because we have an excellent understanding of the earth's magnetic field, so distortions can be corrected. A few examples of where Magnetometry is deemed useful and hence widely used, can be found below:
Geology (stratigraphy/sediment analysis)
Archaeology (buried objects, features, & architecture)
Civil Engineering (utility mapping)
Land Remediation & Redevelopment (area clearance)
Mineral Exploration (iron, copper, tin etc.)
Unexploded Ordnance (UXO) Detection (Landmines, IED, unexploded bombs & ammunition)
---
Your Dynamic Snippet will be displayed here... This message is displayed because you did not provided both a filter and a template to use.